Sides & Snacks
Whether you're adding to your lunch and dinner or selecting an in-between-meal snack, you won't be disappointed with the healthy, satisfying varieties we have in store for you—yogurt parfaits, fresh fruit cups, crudité, hummus, fresh whole fruit, and more. These nutritious treats will keep your energy level high and your stress level low. Take something for the road. You never know when you'll need a quick burst of energy.
Yogurt Parfaits & Fruit Cups
Snacks don't always have to be covered in salt or chocolate. If you're looking for something light, fruity, and a little healthier, we have plenty of options. Our parfaits are made fresh daily, layered with fresh fruit and yogurt, and topped with crunchy granola. Fresh-cut fruit cups are offered every day with varieties like fruit medley, cantaloupe, honey dew, and pineapple. When they are in season, keep an eye out for the assorted berry cups—they are sure to go fast!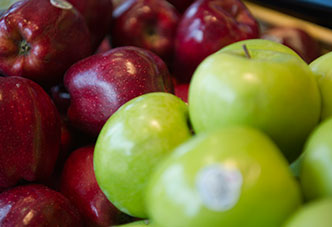 Fresh Whole Fruit & Vegetables
How does the old saying go? An apple a day… How about apples, bananas, oranges, pears, and grapes? Our assortments of fruits and vegetables will vary with the seasons, but you can always find your favorite hand fruits and snack cups available every day. Depending on which store you visit, you'll find an assortment of fresh produce to take home and share with friends and family. Don't forget to pair some of the fresh veggie cups with our assortment of Cedar's Hummus.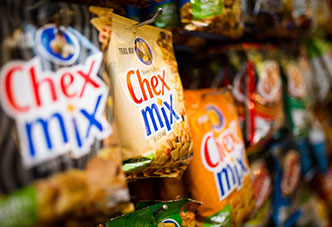 Salty Snacks
Chex Mix, Lay's, Doritos, Pringles, Tostitos—you name the snack and we have it. All your favorite brands and all your favorite flavors. A bag for you or a bag to share with your friends. When you're craving a salty snack, City Convenience has them all.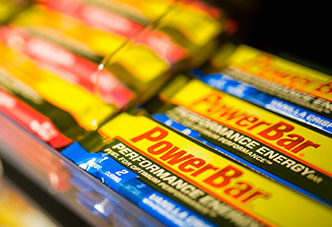 Energy Bars
Gym time? Snack time? On the go? Whatever your schedule is, we have the energy bar to match. Protein bars and snack bars from a variety of brands to meet all your needs.
International
We've partnered with great distributors to bring your favorite international foods, snacks, and drinks to Boston. Look for authentic flavors and brands from across Asia—Sapporo Ichiban, Marukome, Hi-Chew, Pocky, and many more.
Cookies & Dessert
Single serving, small bags, large boxes, how do you like to buy your cookies? Your sweet tooth will be satisfied with the selection available at our stores. We have all the best brands and all of your favorite flavors. Double Stuf Oreo, Pepperidge Farm Milano, Chips Ahoy! Soft Baked, Toll House Chocolate Chip. Hungry yet?