Coffee & Beverages
When you need a beverage, City Convenience is the place to shop. Our beverage selections include: freshly brewed coffee with brands like Green Mountain® and Dunkin' Donuts; bottled beverages such as soda, juice, tea, and water; energy drinks featuring Red Bull, Monster, Rockstar, and 5-hour; and specialty beverages like Naked Juice, fruit smoothies, and f'real milkshakes.
Join the Club
Groucho Marx famously said, I would never join a club that would have me as a member. Well ole Groucho this is one club that we all want to join. Just take a look near the Cashier Stand at any of our locations for these nifty little Coffee Club Cards. Each Coffee you purchase gets you closer to your Free one!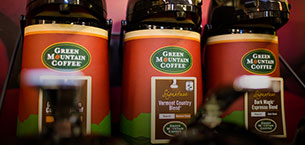 Freshly Brewed Green Mountain® Coffee
Wake up and start your day right! We serve a variety of gourmet coffee flavors including Colombian, Hazelnut, French Vanilla, Decaf, and seasonal blends. Brewed fresh every hour to ensure you are getting that great cup of coffee to start your day right or for that midafternoon pick-me-up; either way, we have a cup ready for you.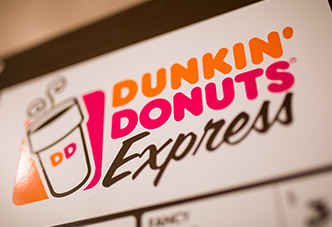 Dunkin' Donuts
Boston runs on Dunkin'! And so does City Convenience. What better way to kick-start your day than a fresh cup of Dunkin' and a donut! Warren Towers and GSU locations offer a self-serve Dunkin' Donuts Express where you can get ALL your favorites to start your day right and for a midafternoon pick-me-up!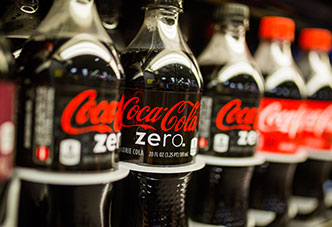 Bottled Beverages
We have the largest selection of bottled beverages in the area to quench ANY thirst! Offering all flavors of Coke, Pepsi, bottled waters, flavored bottled waters, ice teas, 100% natural fruit juices, and so many others. Whatever you are looking for, we have it—and at a great price.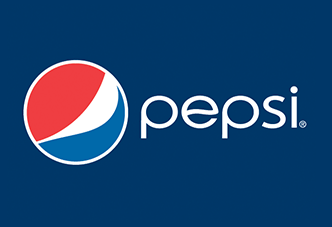 Fountain Beverages
Nothing quenches your thirst like an ice-cold Pepsi! Available at both the Warren Towers and Medical Campus stores, you can choose your size cup, then choose from eight different Pepsi brands like Mountain Dew, Diet Pepsi, or Sierra Mist. Perfect to accompany your Charles River Bread Co. grab-n-go sandwich or for a quick pick-me-up!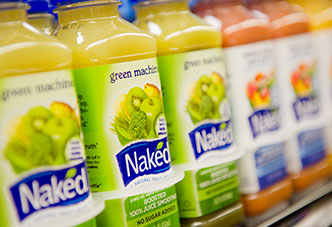 Specialty Beverages
Looking for something a little different or out of the norm? We have those beverages available, too! How does a f'real milkshake or frozen cappuccino sound? Made right before your eyes and available at several locations! Or a healthy Naked Juice with all the vitamins and minerals to start off your day? Perhaps a smoothie made just for you available at GSU and Warren Towers? We also offer a variety of organic and Fair Trade bottled ice teas! Whatever your thirst, we can quench it!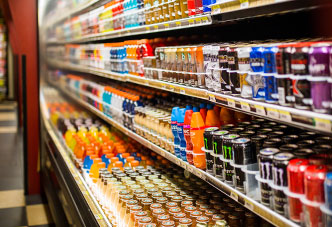 Energy Drinks
Sometimes you need a pick-me-up and our selection of energy drinks will keep you moving. Flavors and sizes for whatever level of boost you need, choose from Red Bull, Monster, Rockstar, or 5-hour energy drinks.