Fresh Food
Freshly prepared sandwiches, salads, wraps, and fruit cups are available every day at each of our stores. All of our options are perfect for a quick meal on the go. We offer fresh favorites, tasty combinations, and local ingredients wherever possible.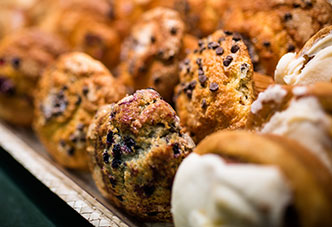 Breakfast
You'll find plenty of breakfast options across all of our stores. We have several brand partners that provide local, freshly made snacks, pastries, muffins, breads, and bagels. There is a large selection of grab-n-go items available for breakfast ranging from packaged muffins and pastries to microwavable breakfast sandwiches.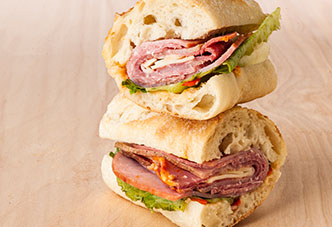 Sandwiches & Salads
City Convenience offers a variety of sandwiches, subs, wraps, and salads. With so many locations you'll find many partners and options to choose from for breakfast, lunch, or dinner!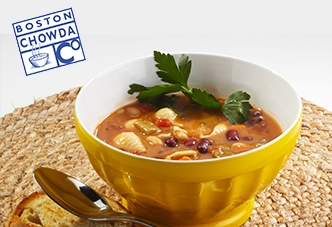 Soup Du Jour
At City Convenience, we know how important a nice hot cup of soup can be for a New Englander. All of our stores carry a large assortment of heat-and-serve soups from your favorite brands like Campbell's, Legal Sea Foods, and Panera. Whether you're looking for a quick snack or pairing a soup with one of our grab-n-go sandwiches, you'll find a flavor that you'll love.
You'll also find self-service hot soups made fresh daily at Warren Towers, Medical Campus, and LaVerde's. Our selection of soups will vary by location, but we've chosen Boston Chowda Company to ensure that every cup is a great one.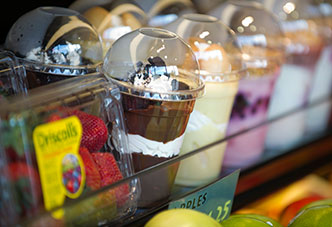 Sides & Snacks
Whether you're adding to your lunch and dinner or selecting an in-between-meal snack, you won't be disappointed with the healthy, satisfying varieties we have in store for you—yogurt parfaits, fresh fruit cups, crudité, hummus, fresh whole fruit, and more. These nutritious treats will keep your energy level high and your stress level low. Take something for the road. You never know when you'll need a quick burst of energy.
Prepared & Frozen Foods
Sometimes you want something more. If a sandwich just won't cut it for dinner tonight, try some of our prepared and frozen meal options. Use our microwave or take them home with you. At City Convenience, a quick and delicious meal is always available.